Our transgenic neuronal p48ZnF bioluminescence mouse model allows the study of higher brain functions in vivo in living mice.
Neuron-specific over-expression of p48ZnF in the mouse brain.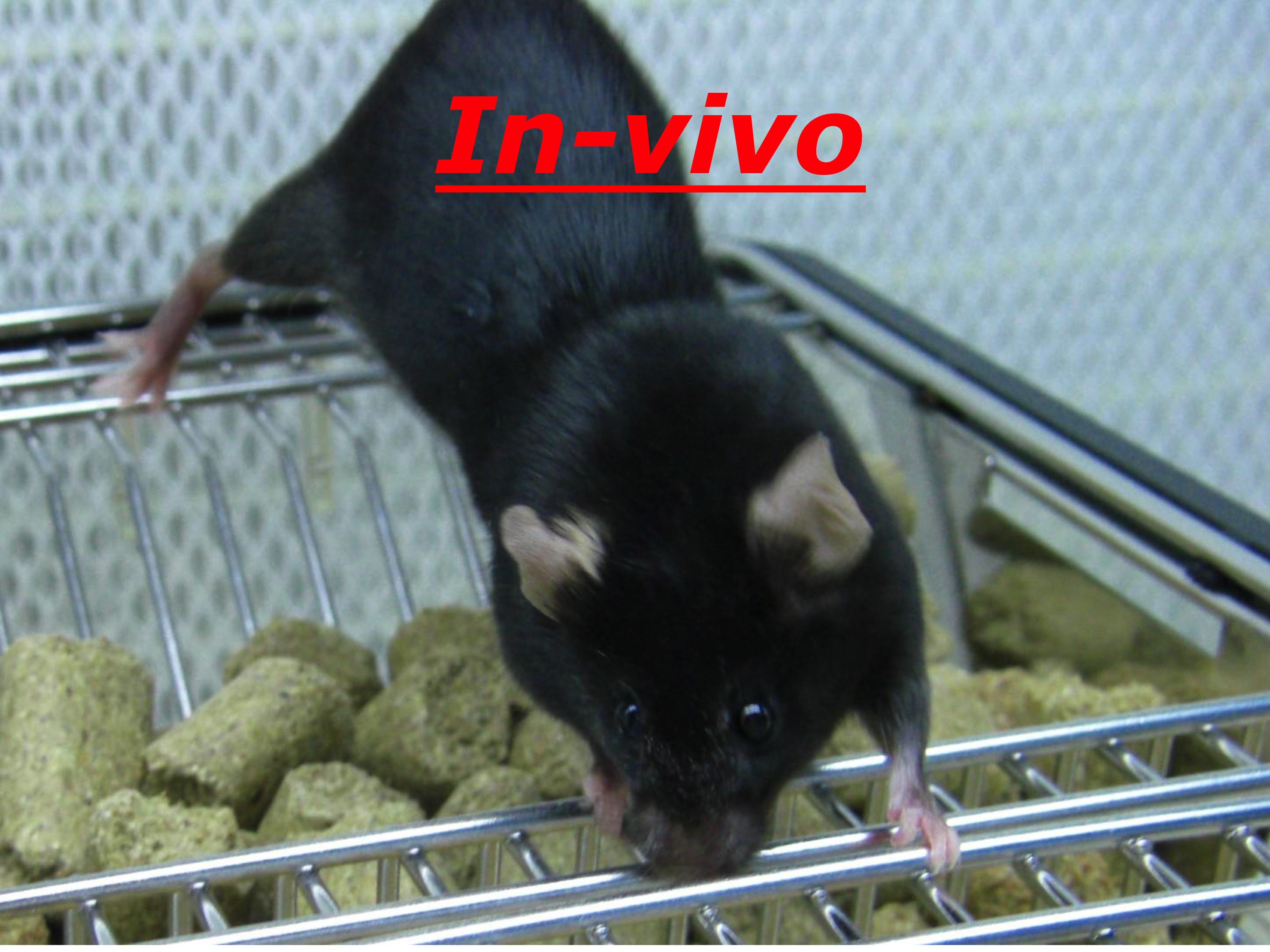 Differential Response in Transgenic and Wild Type Mice Neurons to Glutamate Stimulation:

Current changes across the cell membrane of a single differentiated neuron upon addition of 1 mM of glutamate. The p48ZnF transgenic neuron sample appeared to have a self-protection mechanism to prevent glutamate-mediated neurotoxicity.
In p48ZnF transgenic mice the elevated levels of p48ZnF may prevent glutamate-mediated neurotoxicity via activation of potassium channels: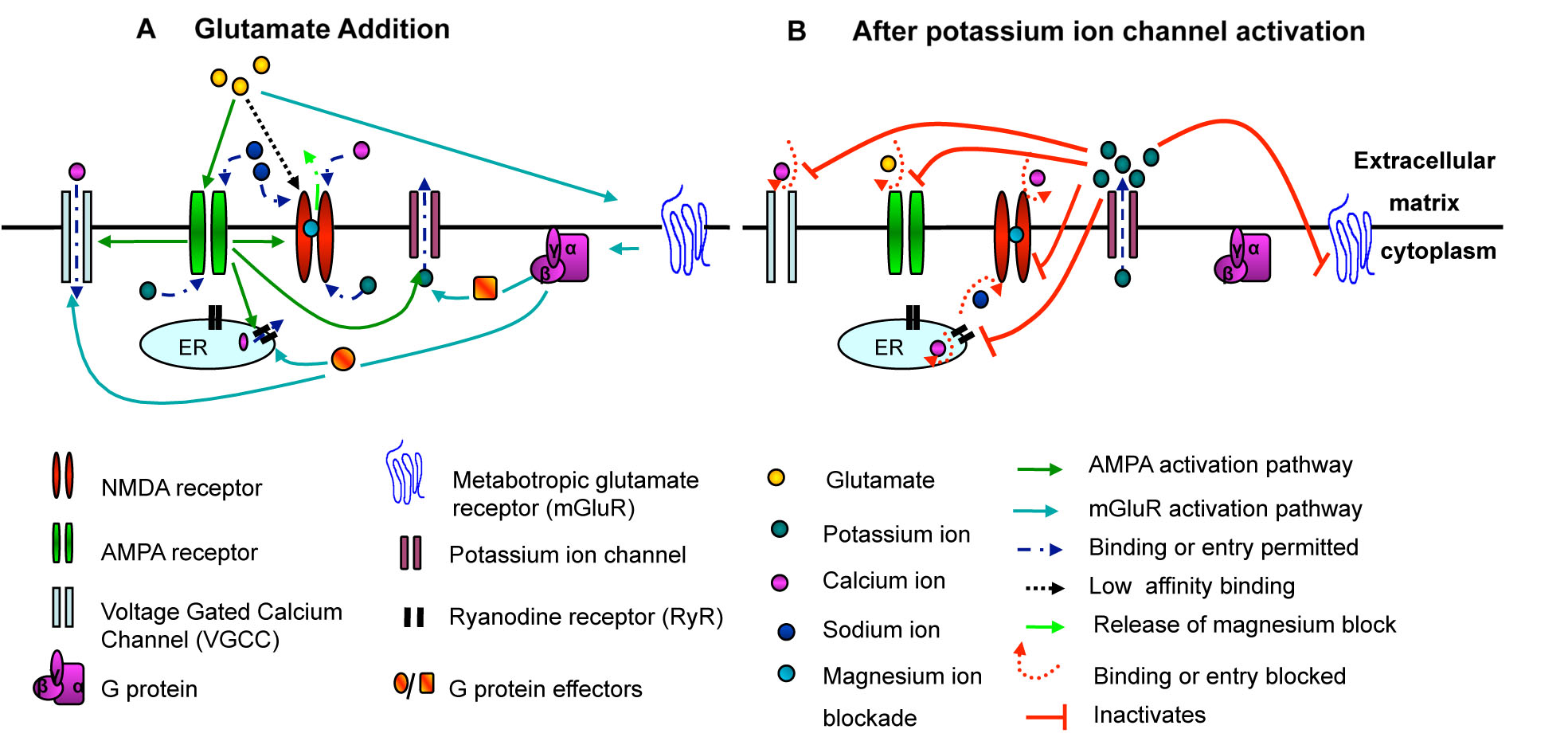 A) Glutamate activation of both ionotropic glutamate receptors (iGluRs) and metabotropic glutamate receptors (mGluRs) on neurons. B) Opening of potassium ion channels and related downstream events, culminating with the closure of calcium ion channels thus, preventing excessive accumulation of calcium ions (Ca2+).
Reference:
Establishing an in vivo p48ZnF bioluminescence mouse brain imaging model.
Heese K.
Neurosci Lett. 2013 May 10;542:97-101.